So, what is it that you will do for you?
Over this past month, I cant even begin to count how many excuses I have made.. I am very irritated with myself.. Id like to blame my heart for getting me into this internal mess. It always seems as though my heart and mind are at war when it comes to a guy.. And then the conscious me wants to find something good in that person.. And I become super persistent about doing so.. And theres my problem...
All she wanted was consistency.
So, I have come to notice that my all intended "Fashion Blog" has quickly turned into my vent source.. As a blog should though. I guess I just had different intentions for it.. I still plan on pursing those intentions, but I guess at this time in my life, I need to use it for something else..  I have never had any consistency in my life.. And if you can relate then you know how...
Runaround Sue;
Oh where oh where do I even begin to start on all this word throw up thats about to up chuck.. I quit one of my jobs, got a new one. Start next week. Honestly.. it feels damn good to feel liberated from an anchor that would only continue to pull me down a poisonous well. It feels exquisite to start off fresh somewhere new and exciting. Why get stuck in a rut with people who have no ambitions and...
"If I had a vagina, I would make it smell like...
Omg!! I am two decades old. I can't express it enough how much of an amazing year it will be.  I feel it in my loins!  So.. I woke up with lots of love and my roomie took me out to sushi for lunch which was amazing as always. and then I got a pedicure and my mustache removed. Now I am listening to pandora and letting my finger nails dry. (I went to Sally's Beauty and got a polish...
&Once she got started;there was nostoppingher.
Happy New Year! I can't believe that it is already 2012. End of one era and onto the next. I rang in the new year with some friends for dinner and then crashing my friends twenty-first birthday and dancing like there was no tomorrow.  I've never been the type that believe in resolutions. My attitude goes more like: "If you really want to make a change, then you'll do it...
&GodBlesstheHonest.
So, Merry Christmas! I am so happy that its all over. This year definitely wasn't the best holiday for so many reasons. I can say that I got to spend time with family that I dont get to see too often because I am always so very busy. But come to find out that so much sh*t has been going down in my parents neighborhood, its pretty awful; but thats the challenges of life right? We shall...
you win some and you lose some.
Tis' the season for giving right? well.. I like to say that I give on a daily basis so this whole "season" thing is just an excuse so people can have a dry spell of not being selfish for a month. When really you should be able to be selfish whenever you want, but then we get that whole guilty concious going and its all just a heap of stress and emotion.  Well, if you gave more...
Where has time gone?
So, I realize that its been a while since I've updated my profile and as I previously mentioned in my last post which was centuries ago, I made a promise that I would make an effort to update my blog consistently. Whoa is me. In my defense(my infamous excuses); I've been extremely busy. Between both jobs right now and fall semester coming to a close, I haven't found much time...
All of the Lights.
Sometimes the hardest thing about growing up is the ones that you lose along the way. And I dont mean by or because of death. What I mean is how people change. Its like you become non-existent in their lives when they mean so much to you. It hurts a little. And the same thing always seems to happen.. Time will pass and then somehow there will be some reconciliation, but Im done with that. Im done...
Officially a Downtowner.
So, I've been neglecting my Blog big time. In my defense, I've been extremely busy. Between moving in, jobs, school, and just being silly with my new roommate. But I'm very excited to report on how quickly I've settled in and how comfortable I already am and its only been a week! I also think that I have the best roommate on earth. No joke. We spend alot of our free time...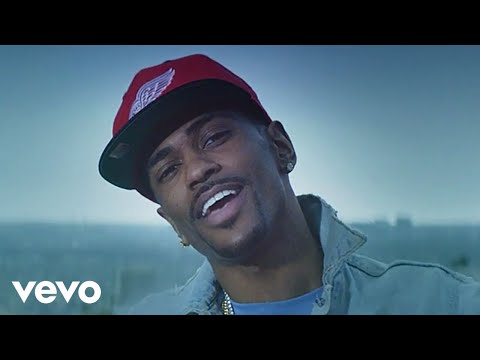 And if you asked me how it feels, i'd tell you its...
So, its official. I move in a week from today. I really couldn't be more excited and more proud of myself. I also start my second job the following week. Everything has fallen into place so nicely and the only thing that remains so consistent is this smile on my face and the joy in my heart.  Im excited to start this adventure with my new roommate who is super funny and we get along like...
Pay it forward.
So, we are all extremely blessed, extremely fortunate and extremely unappreciative at times. Today I got off work early and I've been craving Taco Bell, so I went to get some food. There was a homeless couple sitting outside on the bench and the man said " Miss, can you help us out? Can you get us a burrito?" and I said yes, sure. Now, if you really know me, you know that I have...
Listen
She spoke words that would melt in your hands.She...
So, theres been a bit of a drought on my blog. I've been so preoccupied lately, and just downright tired. Good news as to why though, I've recently gotten everything under control with this new job and I have been officially approved for this apartment downtown. I really can't be more happier with my life right now,I've already achieved two short term goals that I had set...
Right as Rain.
So, today is my Friday. My day started off with calling my new job to get some information straight to only be told that I need to call another company to have them fix the problem first; so I do so and they fix it right away, but theres always a catch. I have to fax them my SSN and DL and a description of the problem along with the dispute number, and thats not the issue, the issue is that they...
Meet Alice.
To explain my sudden blast of photos, this is what I do. I put pieces together and create outfits. I also design some of my own, its something that I really need to find more time to do because this is my passion. Due to lack of having an adequate camera, some of the pictures have bad quality.( all photos courtesy of my Black Berry.) Never-the-less, it gets the job done and will do for now. Now...
Old Souls,Newspapers, and Yan Yan.
So, I really enjoy Sundays at work. Every week I get the same elderly men who come and pick up a paper, make little small talk, and wish me a great week; every Sunday. I have such a soft spot for senior citizens, there's just something about them that I find fascinating; probably because they're incredibly wise and have been through everything. And the old women are even cuter they...
Separated from the sea by a shifting shoal.
So, this week has been consistently great. To make what I'm talking about clear, I have been trying to find another job and I've also been apartment hunting. To bring you up to speed, Monday I looked at an apartment downtown (my current desired location) and might I say, I've fallen into a deep infatuation with it. Its a small cozy little space;just what I need. Wednesday, I had...
Every Occasion I'll be Ready for a Funeral.
So, I've never been the type to follow the crowd and really spend much time or focus any significant amount of interest in social networking. However, starting a blog has been weighing heavily on my mind and I'm giving in. My pen and notebook are fantastic, but sometimes we all need a little feedback; especially from people who are going through the same things. Now, unfortunately my notebook...